Filter by Category
Studio Arts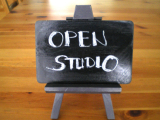 Open Studio
with Lindsey Vance

Feb 6, 2018 at 3:30 pm
Students have access to a wide range of inspiring materials and a variety of ways to explore them. Along with special featured activities and materials, media may include: Air dry clays, drawing, painting and printmaking, beading, collage and construction, and more. Studio staff does not give formal art instruction; we encourage creative thinking, provide gentle guidance and offer support as needed.
Painting in the Dark: Exploring Acrylics
with Christopher Bantum

Feb 7, 2018 at 6 pm
In this class students will learn about urban art, artists, and social responsibility, while using acrylic paint and medium to create works of art that really glow.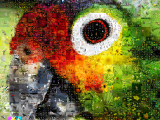 The Ultimate Selfie II Mixed media Collage
with Melissa Muttiah

Feb 6, 2018 at 6 pm

, runs for 10 weeks